March 21, 2018
Animal Therapy at Cross Creek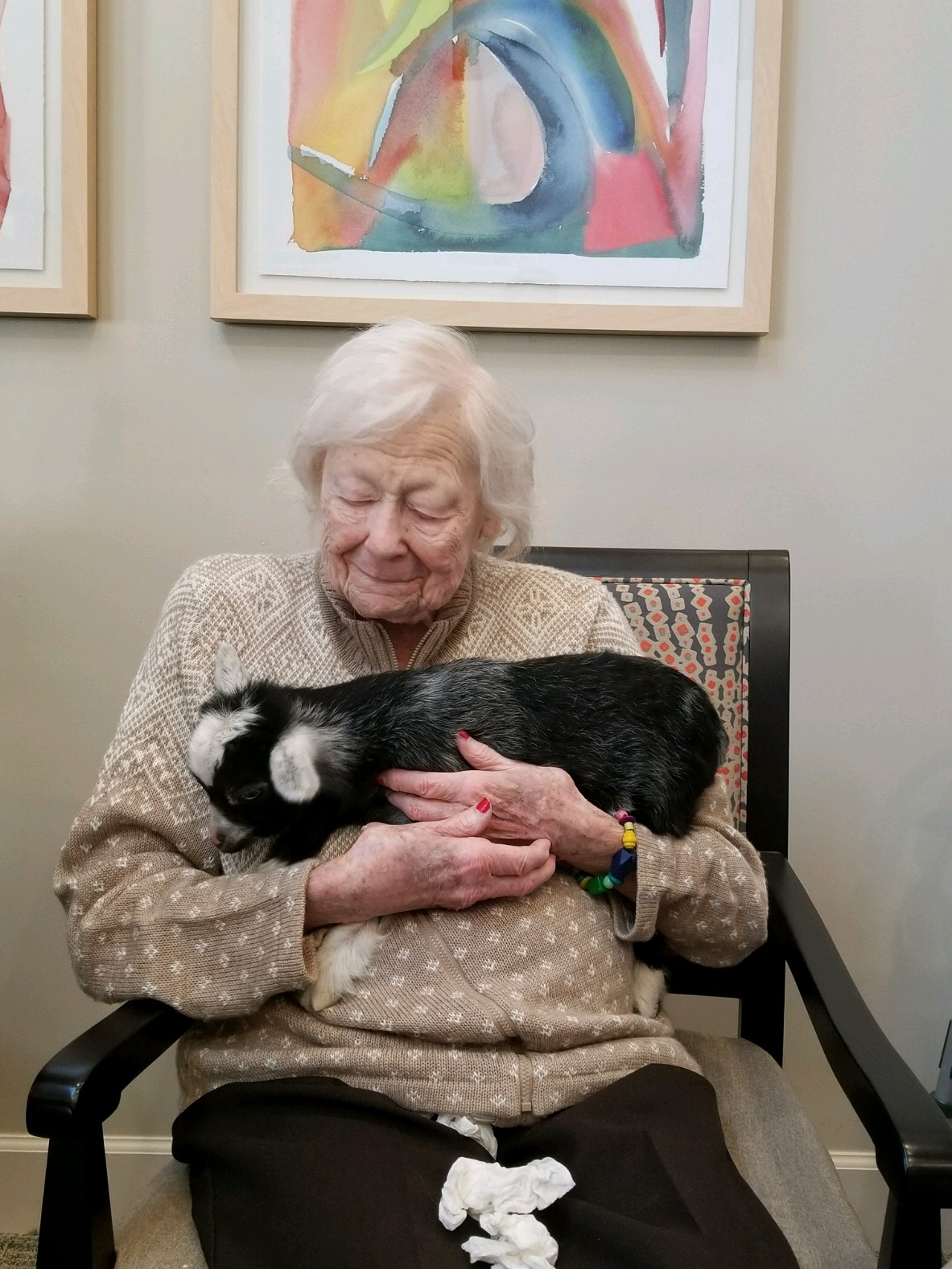 At Cross Creek at Lee's Summit Assisted Living | Memory Care, our staff continuously works to nurture our residents' bodies and minds while encouraging them to enjoy life.
One of the ways we do this is through animal therapy. There have been many studies that prove the benefits of animal therapy for Alzheimer's and dementia patients, including helping treat anxiety and depression.
While Cross Creek has a permanent therapy dog on staff, our Administrative Assistant, Amber Russell, recently brought in her family's baby goats for the residents to meet. The residents had a chance to hold and play with their three baby goats, Itty Bitty, Lazarus and Gizmo.
The Cross Creek residents love interacting with animals and cannot wait for the goats to visit again!
Feel free to read more about animal therapy on Alzheimer's.net.